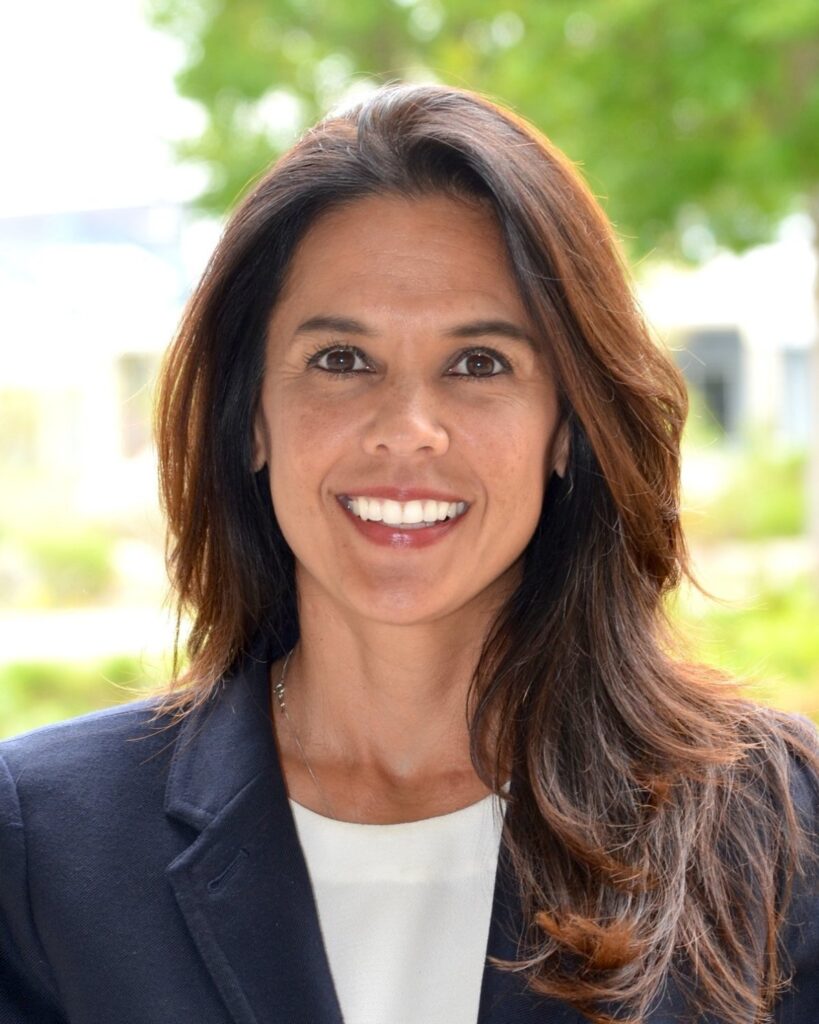 President, Team Chair,
Cuyamaca College
Dr. Julianna Barnes serves as College President for Cuyamaca Colelge, a position she has held since 2015. With an educational career spanning nearly three decades, Julianna is known for her inclusive leadership and deep commitment to student success and equity. In her position as president, she led the development of a new strategic plan which emphasies equity-mionded practices. Developmental education reform has been central to these strategic efforts received both state and national accolades which included the John W. Rice Diversity & Equity Award and recognition by Excelencia in Education. Prior to her presidenct, Julianna held various positions in the California community colleges at the University of California, San Diego (UCSD). She also enjoys teaching part-time as a faculty member for San Diego State University. Shebrings significant accredidation experience to this team visit which included serving ALO, serving on a number of college writing teams, and serviing on several accredidation peer review teams.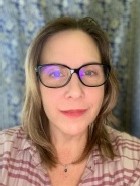 Instruction Librarian and SLO Coordinator, Irvine Valley College
Cheryl Bailey has been the Library chair at Irvine Valley College (IVC) since 2011. Cheryl also serves as the Online Education and the Technology Advisory faculty co-chair and has previously served as the Academic Senate Recorder and the SLO Coordinator. In the past year, Cheryl has been heavily involved with IVC's Equity and Inclusion Goals, attending trainings from USC Race & Equity Center, as well as heading the adoption of OER on campus.

Professor/Counselor, Mt. San Jacinto College
Dr. Barraza is a tenured professor/counselor at Mt. San Jacinto College (MSJC), she has served in various committees including Student Services, Curriculum, Budget, Senate, she is the founder and chair of the 9/11 Commemoration Committee and MSJC Faculty Association Executive Board member. In addition, Dr. Barraza has served two terms with the FACCC in the Policy Committee. Other community work includes Puente Program Mentor and friend at Riverside Community College. Is also worth nothing that in 2015 Dr. Barraza was recognized as the Faculty of the Year at Mt. San Jacinto College and in 2019 she was also awarded the Faculty of the Year by FACCC. Dr. Barraza has served on two previous ACCJC peer review teams.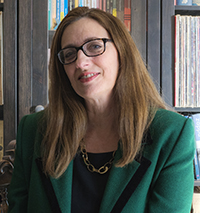 Vice President, Student Learning and Economic Development, Butte College
Virginia Guleff is Vice President of Instruction for Butte College. Virginia began in the California College System in 1986 as a tutor at De Anza College. Virginia has served as a classified employee at De Anza College; a part-time faculty member, a full-time tenured faculty member, an ESL Coordinator, a Chair of English, Communication and World Language in the San Diego Community College District; Dean of CTE, Transfer and Basic Skill as well as Vice President of Education and Student Services at Mendocino College and Vice President of Instruction at Solano College. Virginia holds a Bachelor of Arts degree in Linguistics from San Jose State University and a Master's of Arts in Linguistics from San Diego State University. As Vice President of Instruction for Butte College, Virginia oversees all Instructional Programs as well as the Economic and Workforce Development arm of the college. Virginia's management team includes her assistant, three instructional schedulers, five instructional deans, one CTE director, and the Director of Kinesiology and Athletics.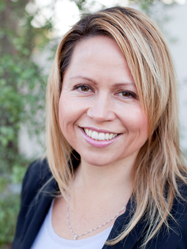 Senior Dean of Institutional Effectiveness, Sucess, and Equity, Cuyamaca College, Team Assistant
Bri currently serves as Cuyamaca College's chief institutional effectiveness officer and Accreditation Liaison Officer (ALO). She has over ad decade of experience working as an institutional research, planning, and effectiveness professional in a community college setting. In her current role, Bri works closely with faculty coordinators to provide training and develop resources for campus faculty, staff, and administrators in system design and evaluation, data interpretation, assessment, planning, and program review. Bri oversees an office that includes the campus assessment/accountability management system coordinator, campus-based institutional research staff, various faculty coordinators, and the College's equity dean. Bri also serves on the RP Group Board as the Vice President of Membership and Professional Development. She has served as an ALO since 2016 and, with a faculty co-chair, led Cuyamaca College's institutional self-evaluation efforts in support of accreditation reaffirmation in Fall 2019. This is Bri's third time serving on an accreditation peer review team.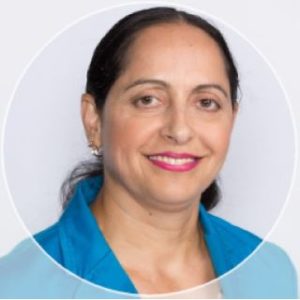 Vice Chancellor, Administrative Services, Yuba Community College District
Kuldeep Kaur has served as the Vice-Chancellor of Administrative Services at Yuba Community College District since April 2020. She has over 20 years of leadership experience in the Community College System. She served as the Vice President of Administrative Services at American River College. She served as the Chief Business Officer and Director of Fiscal Services at Yuba Community College District for over seven years. She also has policy-level experience in working at the State Chancellor's Office and has over six years as a classified professional at the Los Rios Community College District.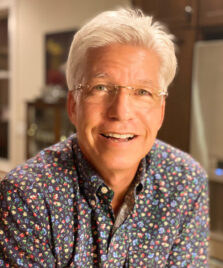 Professor of Family & Consumer Science, Sacramento City College
Dr. Norman Lorenz is a tenured Professor of Education Studies, teaches Human Development and early education, and a faculty cohort member of the First-Year Seminar for freshman college student success at Sacramento City College in Sacramento, Ca. I possess over 43 years of education and experience within school systems, including 26 years direct service in Montessori primary and elementary education, the direction of a post-secondary Montessori teacher education accredited institution, and combined part and full-time faculty dedication for 22 years with the California Community College System incorporating Montessori into higher education pedagogy for student success. My interests include applied research where I share interests, contributions, accomplishments, projected goals, and program implementation as a professional in education leadership. Accreditation experiences include administrative background with the Montessori Accreditation Council for Teacher Education as well as with WASC and ACCIC through CSU's and community colleges through multiple accreditation site visits.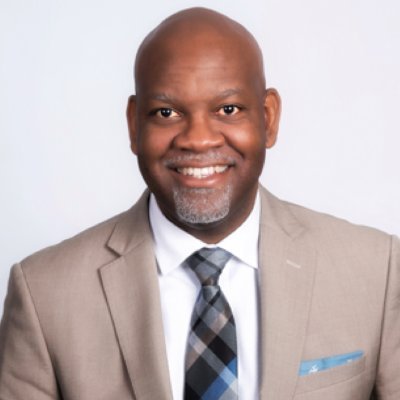 Vice President of Student Services, Los Angeles Pierce College
With over 20 years of higher education experience, Dr. Dixon-Peters has a remarkable background as a leader in higher education. He currently serves as the Vice President of Student Services at Los Angeles Pierce College in the Los Angeles Community College District. Dr. Dizon-Peters has worked as a consultant and trainer for colleges and corporations focusing on leadership development, strategic planning, and programmatic design and assessment. He work experience includes leadership and management over student development and counseling, retention programs, student leadership development, multicultural programs, residence life, health centers, tutoring centers, library, athletic development, service learning, Greek life, and student activities. Dr. Dixon-Peters is a certified resilient leadership coach involved with numerous professional organizations. He earned an M.Ed. and B.A. from Azusa POaacific University and completed his doctorate in Educational Leadership at California State University, Fullerton. His dissertation focused on leadership efficacy of student leadres.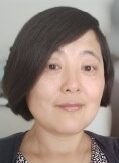 Executive Director of IR & Planning, Taft College
Xiaohong Li currently serves as the Executive Director of Institutional Research & Planning and Interim Executive Director of Information Technology Services at Taft College, and also as the College ALO. She oversees the college's reporting and research analysis, institutional strategic planning, program review, and evaluation as well as information technology services. Prior to working at Taft College, Xiaohong was the former Director of Institutional Research at Sam Houston State University in Texas for many years. She holds a Master's degree in statistics from Sam Houston State University and Master's degree in LAnd Development from Texas A&M University.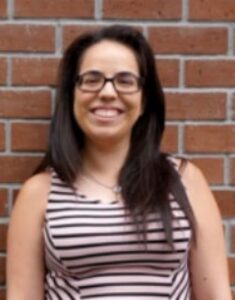 Assistant Professor, Cuyamaca College
Karen Marrujo teaches in the English Department at Cuyamaca College. She serves as a member of the Outcomes and Assessment Committee and the Taskforce for Cuyamaca's Annual Social Justice Conference. She is an Academic Senate Representative and the advisor for the Cuyamaca College Creative Writing Club. Karen is passionate in her pursuit of equity-minded teaching and learning. Her teaching is centered around social justice and empowering students' unique personal voices. This is her first time serving on a peer review team.