APPAREL DESIGN and MERCHANDISING (ADAM)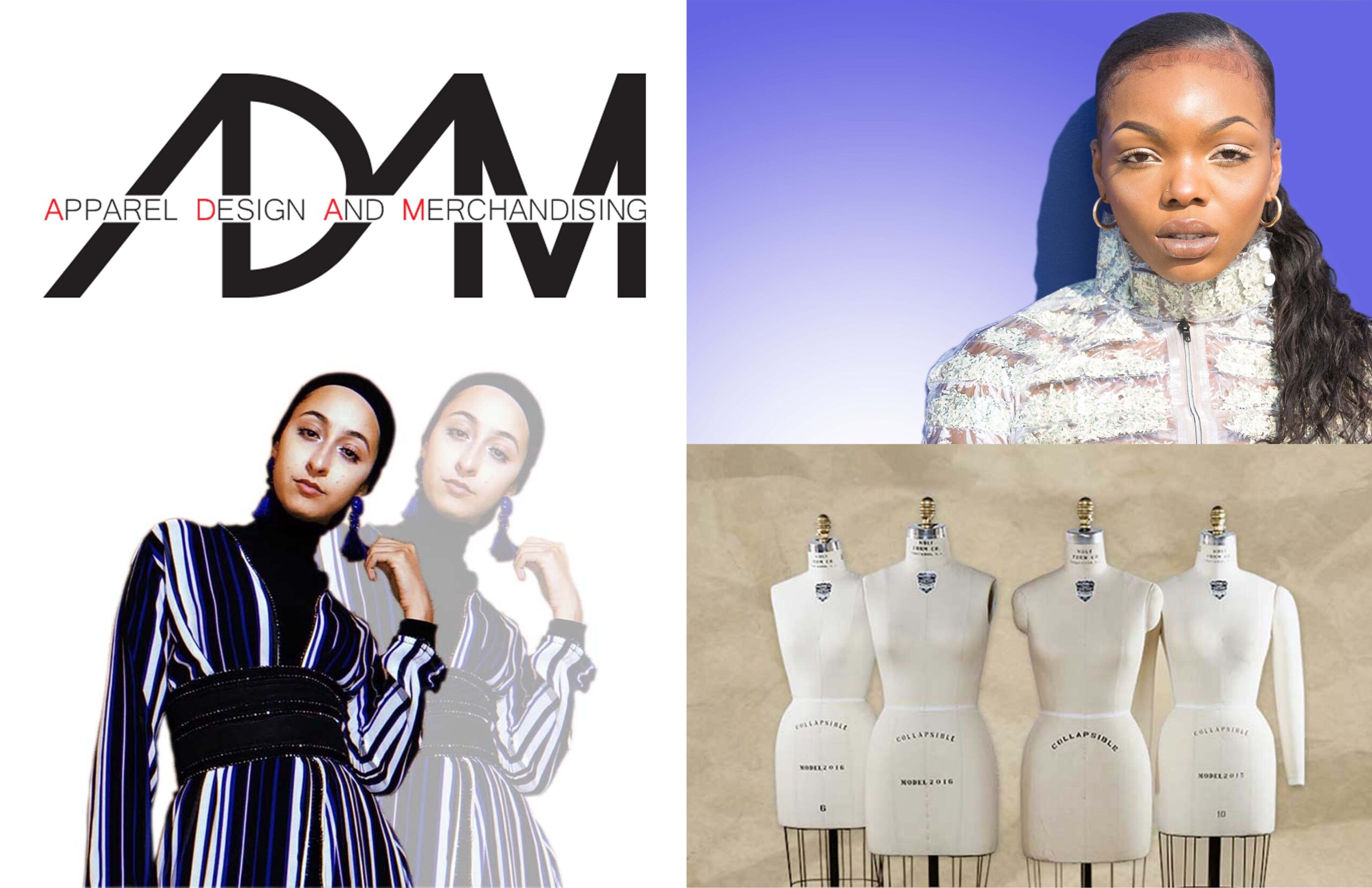 about APPAREL DESIGN and MERCHANDISING
The Apparel Design And Merchandising (ADAM) Program is an affordable industry-driven curriculum that meets current trends and technology in an ever-expanding field. ADAM offers the opportunity of a creative and financially stable career in the fashion industry.
ADAM offers fundamental and advanced training in fashion design from collection development through production. Whether you're interested in becoming a fashion designer or just want to take a class and meet other creative people this is the program for you.
Recommended Course Sequence
First Year – Fall
Pattern Drafting I
Pattern Draping I
Apparel Construction I
Design and Sketching I
Apparel History
First Year – Spring
Pattern Drafting II
Pattern Draping II
Apparel Construction II
Design and Sketching II
Textiles
Second Year – Fall
Production Pattern and Size Grading I
Portfolio Development I
Advanced Design and Line Development I
Second Year – Spring
Production Pattern and Size Grading II
Portfolio Development II
Advanced Design and Line Development II
What can I do with a degree in Apparel Design and Merchandising?
Students will acquire the basic skills and knowledge needed to obtain compete and sustain gainful employment within the vast global field of the fashion industry. Our alumni are successfully employed in the Bay Area fashion industry working as:
senior designers – assistant designers – creative directors
senior bridal wear designers – assistant bridal wear designers
senior directors – senior product developers – business owners
creative consultants – stylists
garment technicians – technical designers – pattern makers
research and development fabric and finish technicians
textile conservationists
tailors
costume designers
fit specialists
fashion illustrators
project managers – production coordinators
instructors
handbag designers – accessory designers
sample sewers – graders – cutters and more
Program Learning Outcomes
Communicate and apply fashion industry processes as they pertain to the design, manufacturing, and marketing of apparel goods in a multicultural global work environment.
Compare, analyze, and apply the critical thinking process when solving tasks as they apply to the designing, manufacturing, and marketing of apparel goods.
Conduct oneself in a professional and respectful manner in relation to a diverse and multicultural global fashion work environment.
Orgetorix (O.J.) Roundtree, Department Chair
Derek Piazza, Apparel Design and Merchandising Faculty