Basic Needs at College of Alameda includes The Market, Tasty Tuesday, and The Boutique.  When available, we also distribute Wi-Fi Hot Spots, Emergency Food Grants, Emergency Aid, and we connect you to other Basic Needs resources both within and outside the CoA community.
For other long-term solutions review the student resource guide.
EMERGENCY FOOD GRANT
Grant Amount: $300.00, one-time grant provided as a gift cards for Safeway
Purpose: Groceries
To Apply: Complete the online form HERE
Eligibility Requirements:
Home campus must be College of Alameda
Must be enrolled in at least three (3) units at College of Alameda
Have not received Emergency Food Grant in prior semesters
High school special enrollment students are NOT eligible for Emergency Food Grants
Contact: Jeremy Simmons, Basic Needs Coordinator, jsimmons@peralta.edu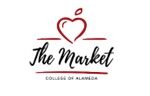 The Market at CoA
Free produce and select grocery items are available to students* and staff on the 2nd and 4th Tuesday of every month while class is in session at The Market at CoA
Time: 11:30am-1:30pm located behind the Student Center / F-Building
*Students should bring a valid student ID with current term sticker and reusable shopping bags
PERSONAL CARE & HYGIENE ITEMS at The Market
Free personal care items are available to our students on select Tuesdays. We can help students with:
Personal Care/Hygiene (soap, shampoo, toothpaste, etc.)
Laundry Supplies (detergent, fabric Softener, etc.)
Available to all students enrolled in at least one course at CoA.  Students can stop-by our pop-up version of The Market in F-Bldg on Tuesdays when we do not have produce/groceries (usually the 1st and 3rd Tuesday of the month).
If you are not able to make it to one of The Market's on a Tuesday and need help with food or personal care items, contact: Jeremy Simmons, Basic Needs Coordinator, jsimmons@peralta.edu to make an appointment to visit outside our normal hours for The Market.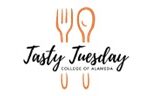 TASTY TUESDAYS
In collaboration with Academic Programs and Student Services, Tasty Tuesday provides FREE weekly lunch for currently enrolled students. Lunches are available while's supplies last.  Students must present their ID with a valid, current semester sticker.
Time: 11:30am-1:30pm
Location: Student Center / F-Building (unless otherwise indicated) 
WI-FI HOT SPOTS
A limited number of internet wi-fi hot spot devices are available to students enrolled in at least one online course — hot spots are checked-out to students on a first-come, first served basis and are not guaranteed to be available.
Submit a request using this online request form.
The COA Library's has Chromebooks for Checkout
Registered COA students may check out a Chromebook from the Library for the entire semester. For more information, visit the College of Alameda Library.
Natalie Rodriguez
Director of Student Activities and Campus Life