Business / ACCOUNTING (BUS)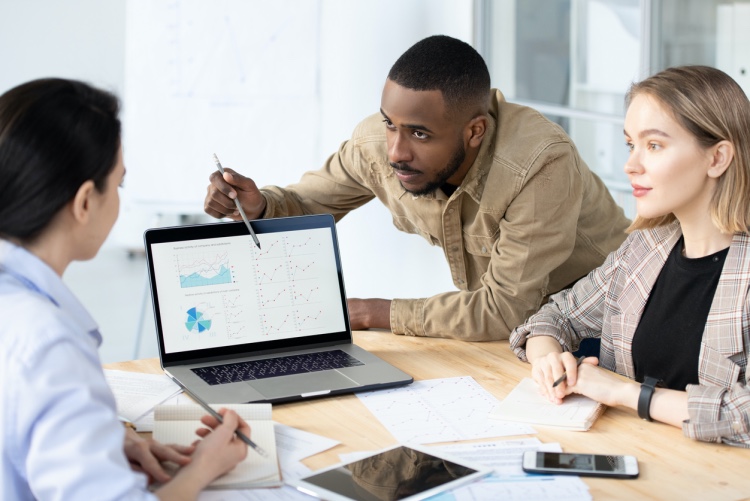 about business / ACCOUNTING (BUS)
Welcome to the College of Alameda Business and Accounting Department. We provide learning opportunities to help you pursue career and personal lifelong learning goals.  There are three career pathway options in the Business Department: (AA) Accounting, (AS-T) Business Administration and (COP) Office Administration for the Logistic Industry.  On the horizon is our Urban Entrepreneur and Innovation Center and Degree program.
If you are seeking to transfer to a four-year university in Business and Accounting students, we will prepare you to meet the transfer requirements. Our Accounting program provides occupational training for entry level bookkeeping, accounting, and technical positions. Noteworthy of our accounting program, for forty-five plus years, CoA has provided exceptional accounting tutorial services to assist and ensure student success in Accounting.
Recommended Course Sequence
AS-T Business Administration Suggested Sequence
Semester 1: BUS 10, CIS 1
Semester 2: ECON 1, BUS 2
Semester 3: BUS 1A, ECON 2
Semester 4: BUS 1B, MATH 13
AA Accounting Suggested Sequence
Semester 1: BUS 10, BUS 2
Semester 2: ECON 1, BUS 1A, BUS 24
Semester 3: ECON 2, BUS 1B
Semester 4: BUS 209, CIS 42, (BUS 5/BUS 54/CIS1)
Recommended:  *BUS 20, General Accounting, while not a requirement, does provide a good foundation for Bus 1A, Financial Accounting.
What can I do with a degree in about ACCOUNTING (BUS)​
Career paths for Business include: Marketing, Sales, Accounting, Technology, Education and Management. Accounting career paths include: Entertainment, Technology, Sports, Government, Non-profit and Education Criminal Investigation, Environment, Travel, Food and Fashion Every company has in-house accounting department to track payroll, accounts receivable, and accounts payable and to prepare budgets and financial statements.
Career opportunities in private accounting encompass such areas as financial accounting, cost accounting, tax accounting, budgeting, accounting information systems, and internal auditing.
There are also tons of cool jobs for Accountants you may not even know about — like financial forensics. Not all crimes involve a chalk outline. Join the FBI or other law enforcement agencies and you could help investigate and stop white-collar financial crimes.
Are you a pop culture junkie, movie addict or die-hard music fan? Turn your love of entertainment into a career as an accountant for big name stars, movie studios, musicians and authors. Botox is one way to have longevity in Hollywood; having an accountant who keeps you in the black is another.
Olga Fish, Business Instructor
Michael Ghiselli, Part-time Faculty
Carolyn Johnson, Business Faculty
Rochelle Olive, Business Faculty / Tenure Review Coordinator