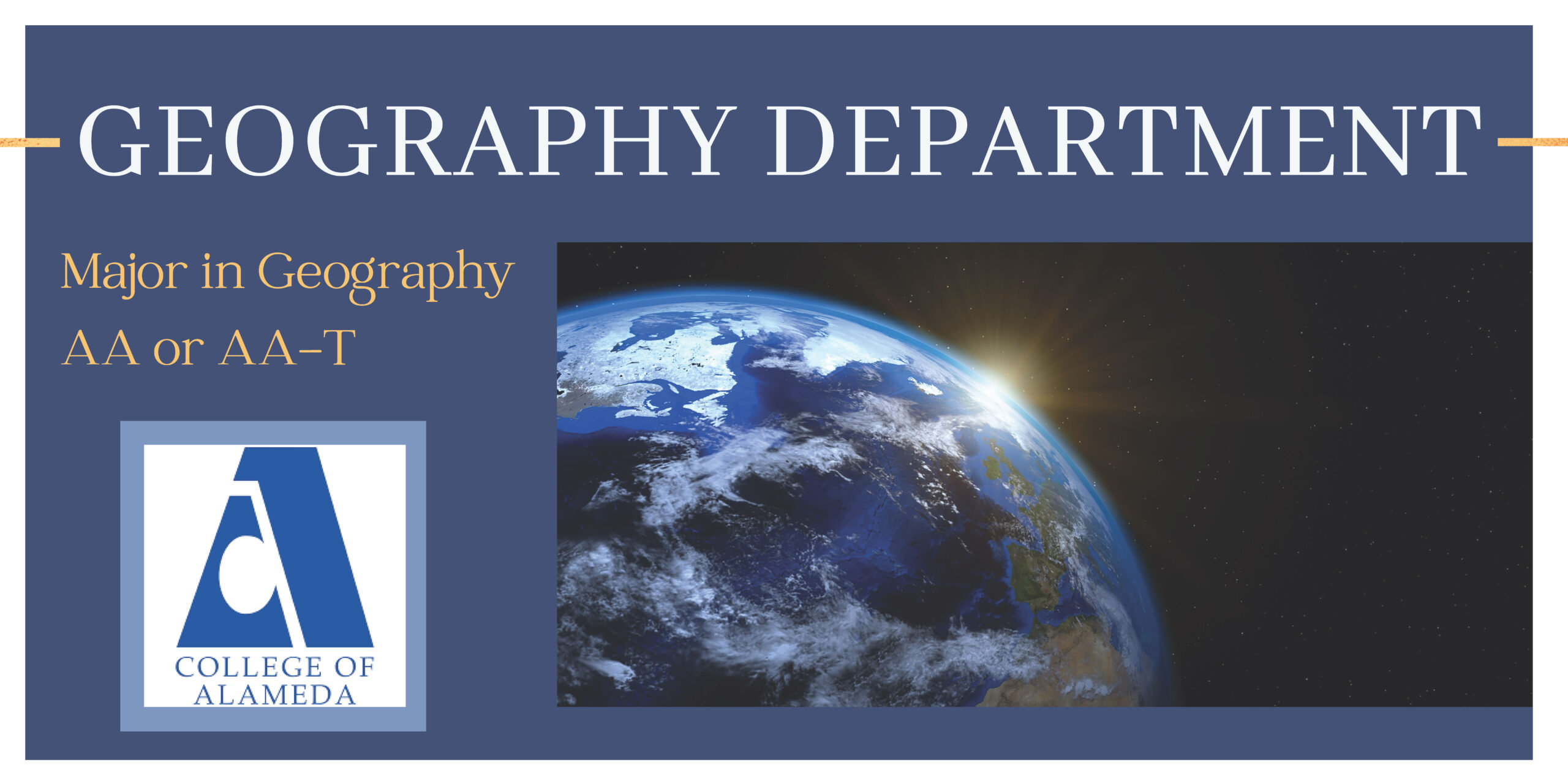 The mission of the Geography Department is to teach our diverse student community to understand the natural and cultural environments of the region and around the world, to be critical consumers of environmental advocacy, and to appreciate the beauty and wonder of the planet and its diversity.
The Geography Department provides specialized educational field trip opportunities to expand students' geographic knowledge and skills. Participating students experience California's unique atmospheric, oceanic, volcanic, tectonic, fluvial, geologic, glacial, hydrothermal and biological features.

Our flexible and engaging curriculum will assist you in reaching your academic and professional goals, including the attainment of academic degrees at both the community college level and the baccalaureate level through transfer credit.
Recommended Course Sequence
To earn an AA degree in Geography, you must complete seven major courses for a total of 19 units and the General Education requirements for the Associate in Arts Degree listed in the Degrees and Programs section of the College of Alameda course catalog. Degree major requirements are as follows:
Required Courses (7 units)
GEOG 1: Physical Geography (3 units)
GEOG 1L: Physical Geography Lab (1 unit)
GEOG 2: Cultural Geography (3 units)
Select a minimum of 4 courses from the following (12-13 units)
GEOG 3: World Regional Geography (3 units)
GEOG 15: Introduction to Weather & Climate (3 units)
GEOG 18: California Geography (3 units)
GEOG 14: Introduction to Geography Information Systems (4 units)
GEOL 3: Historical Geology (3 units)
GEOL 10: Introduction to Geology (3 units)
ANTHR 3: Introduction to Social and Cultural Anthropology (3 units)
What can I do with a degree in Astronomy (ASTR)?
Career opportunities in geography are intriguing, rewarding and wide-ranging. Majoring in geography at a higher level institution will prepare you for career opportunities such as environmental conservation, surveying, development, land and water management, urban planning, cartography and much, much more!

Go to http://www.aag.org/cs/careers to learn more about what geographers do and explore current salary and growth trends. With geography you can make a difference in the world!
Cady Carmichael, Department Co-Chair
cbowcarmichael@peralta.edu
Jayne Smithson, Department Co-Chair