The College of Alameda's Financial Aid Office helps you and your family determine ways to pay for college. Our office provides information about the kinds of aid available, how to apply for aid, aid you are eligible for, how and when you will receive your aid, and the terms of your aid financial. Financial assistance can help cover fees, books, supplies, transportation, and more to make college an affordable option. There are several types of financial aid including grants, work-study, and loans.
We look forward to helping you! In-person & Online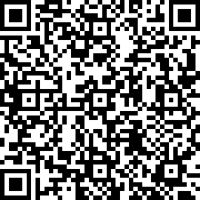 Monday: 8:00 AM – 7:00 PM
Tuesday: 8:00 AM – 4:30 PM
Wednesday: 8:00 AM – 4:30 PM
Thursday: 8:00 AM – 4:30 PM
Friday: 8:00 AM – 4:30 PM
Saturday: CLOSED
Sunday: CLOSED
To submit a document to Financial Aid
If you are submitting documents, please send a high-quality scanned document or photo.  To scan, you can download Microsoft Office Lens on Google Play or the Apple App Store —or simply take a photo with your phone.  Make sure you submit your documents in a safe and secure manner.
Dave Nguyen, Interim Director of Financial Aid
Jackie Vo, Financial Aid Officer
Jiayu He, Financial Aid Specialist
Miriam Fernandez, Financial Aid Specialist
Stephanie Grigg, Financial Aid Specialist
---
College of Alameda Dental Assisting Program
• College of Alameda offers a Dental Assisting Program that may require students to take the California License Exam.
• College of Alameda examination passage rates

Other Programs and Resources