Learning Resources Center (LRC) Hours
Monday – Thursday:
11:00 to 5:00
Friday: 
11:00 to 2:00
Mission at Learning Resources Center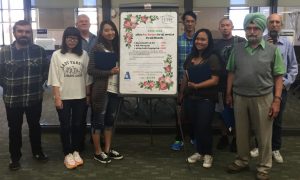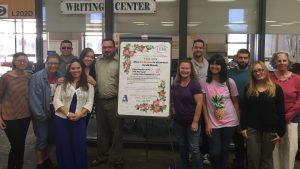 Our mission is to provide centralized access to programs and services that are designed to assist students in succeeding in their academic endeavors, including the development of learning skills and attitudes for effective performance in the college environment as well as the enhancement of thinking abilities and knowledge base
to provide instructional support to faculty in the classroom.
In furtherance of these goals the Learning Resources Center will maintain an effective, comprehensive and integrated array of programs and services providing individual needs assessment, individual and small-group peer tutoring, personalized computer-assisted tutoring, and computer- assisted supervised tutoring arrangements linked to specific course.
To this end, the specific functions of the Learning Resource and Tutoring Center shall be to:
Maintain a well-organized, efficient and accountable Learning Resources Center to house programs and services to support student learning.
Provide individual and small-group tutoring for all students who need assistance in order to succeed in their academic classes.
Provide tutoring modalities specifically designed to address the needs of the under-prepared and at-risk student.
Provide computer- assisted learning support in the Mathematics Lab. Writing Center, Basic Skills Lab, and ESL Lab that addresses the specialized needs of the student populations served by each of those labs.
Include in all LRC activities the component of fostering and promoting good study skills and interpersonal relations skills.
Assist instructors in developing and delivering computer-assisted classroom activities to support and supplement lecture classes.
Provide free access, and assistance in accessing, the world of the Internet and World Wide Web as well as the benefits of other technological advances to students who do not have such access available to them at home.
Integrate learning support programs and services with all areas and efforts within the college community.
Anna O'Neal
LRC Coordinator
P: (510) 748-2307
E: aoneal@peralta.edu
L: L Building – Second Floor