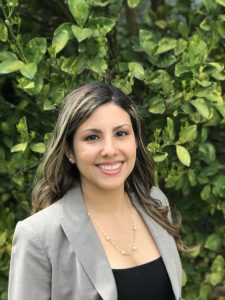 Danna Chavez Baquero, PUENTE/ACCESO Counselor
Danna Chavez Baquero was born and raised in Cali, Colombia. At age of 15, she moved to California. Danna started her education at Cuesta Community College. As an immigrant with limited English and resources, she enrolled in college. Danna's mentors where there to supported her and guide her through her educational pathway. After completing her Associates of Arts in General and Transfer Studies, Danna transferred to Cal Poly University San Luis Obispo and graduated with a Bachelor of Science in Psychology. Later, Danna earned her Masters in Art in Education with Specialization in Counseling and Guidance from California Polytechnic University San Luis Obispo.
Danna's work experience started at Cuesta College where she worked for 10+ years in many departments including Transfer Center, Admissions and Records, English as a Second Language, and Student Support and Services Programs. She also worked at Los Medanos College for 2 years as a Transfer and Career Services Program Coordinator, helping students discover their career pathway as well as exploring their transfer possibilities to the four-year university. In addition, Danna taught Academic Career and Success Courses at Los Medanos College. Before Danna came to College of Alameda, she was a Career Technical Programs Counselor for Contra Costa College.
Danna has a strong passion to help students achieve their goals and to transfer to 4-year universities. She has worked with a diverse student population and understands the importance in cultural values influences students' careers. She wants to help students succeed in their careers because she believes that investing in education is key to success.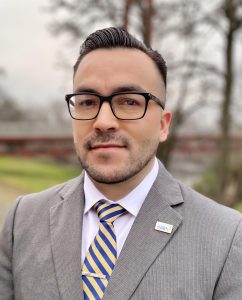 Horacio Corona Lira, Director
Horacio Corona Lira was born in Las Tortugas, Michoacán, Mexico, and raised in Lindsay, California. He is the first in his family to attend and graduate from college, receiving a bachelor's degree in psychology with minors in education and Chicano studies from the University of California at Berkeley. He attributes much of his success to the work ethic instilled in him by his parents and his campesino upbringing. Horacio comes to College of Alameda with over 10 years of professional experience in student affairs, student equity, and leadership in higher education. He is passionate about working with students and creating a profound impact in his community.
Horacio received a master's degree in public policy and administration at California State University, Sacramento. His master's thesis focuses on academic probation, student retention, and equity outcomes.