Athletics Director & Staff Directory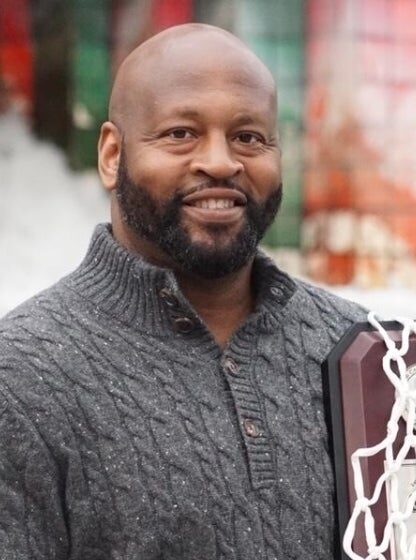 Ramaundo Vaughn, Athletics Director
Phone: (510) 748-2383    Email: rvaughn@peralta.edu
Ramaundo Vaughn begins his first year as Athletic Director at the College of Alameda. Along with various other athletic administrative tasks, Vaughn will be responsible for compliance within the California Community Colleges Athletic Association (CCCAA), athletic eligibility, game management, oversight of each program's budget, as well as all internal operations within the department. He will also be responsible for supervising all coaches and team activities, as well as, develop and provide leadership to promote academic excellence for our student-athletes.
Veteran Women's Basketball Head Coach Ramaundo Vaughn enters the summer of 2021 as the new Director of Athletics at the College of Alameda. In his previous 10 seasons as Head Women's Basketball Coach at Diablo Valley, Coach Vaughn implemented a program and culture which turned the programfrom mediocrity into a perennial state powerhouse, and is looking to bring the same work ethic, energy, passion and leadership to the Athletics Department at the College of Alameda.
Career Highlights at Diablo Valley College
2010-2020: Career Record 207-92 (.692)
2018-19 CCCAA Women's Basketball State Championship (32-1 record)
8 consecutive CCCAA Women's Basketball playoff appearances
7 consecutive 20+ win seasons (2013+)
3 CCCAA Sweet Sixteen appearances
4 CCCAA Final 8 appearances
3x Big 8 Conference Coach of the Year
3 Big 8 Conference Championships
5 Big 8 Conference MVPs
14 players received NCAA Division I basketball scholarships (several more at NCAA Division II, NAIA, etc)
26 All Big 8 Conference Players
14 CCCAA All State Players (California Record 4 All State Players 2018-19)
2 California Co Players of the Year (2017-18, 2018-19)
Coach Vaughn's basketball success goes beyond womens' basketball, as he is a member of NBA superstar Stephen Curry's off season skill training team, and has assisted in workouts with other high level players such as NBA stars Luka Doncic and Trae Young. Coach Vaughn is also a camp coach at Curry's invitation only SC30 UA Select Camp for Americas top high school boys and girls basketball players.
Prior to Diablo Valley College, Coach Vaughn spent almost 3 years as the Assistant Head Women's Basketball Coach at NCAA Division II member Hawaii Pacific University. While at Hawaii Pacific, Coach Vaughn played an integral role in helping transform a team who had gone 2-25 in the season prior to his arrival to one that would go on to win a conference championship just 3 seasons later. While there, he recruited and helped develop several players who were named to the PAC West Conference All Conference teams.
As a player, Coach Vaughn prepped at San Francisco's George Washington High School, where he was named Honorable Mention All SF Bay Area. He earned a basketball scholarship to Washington State University out of high school, but ended up transferring to San Francisco City College after his freshman year, where he helped his team get to the CCCAA Final Four. From San Francisco City College, Coach Vaughn then went on to play at Hawaii Pacific University. His basketball career then led him to play in Australia for a number of years.
Coach Vaughn earned Bachelors and Masters degrees from Hawaii Pacific University; a Bachelors Degree in Administration of Justice and a Masters Degree in Communication. He also holds a Masters Degree in Exercise Science from New Mexico Highlands University.
Vacant, Head Basketball Coach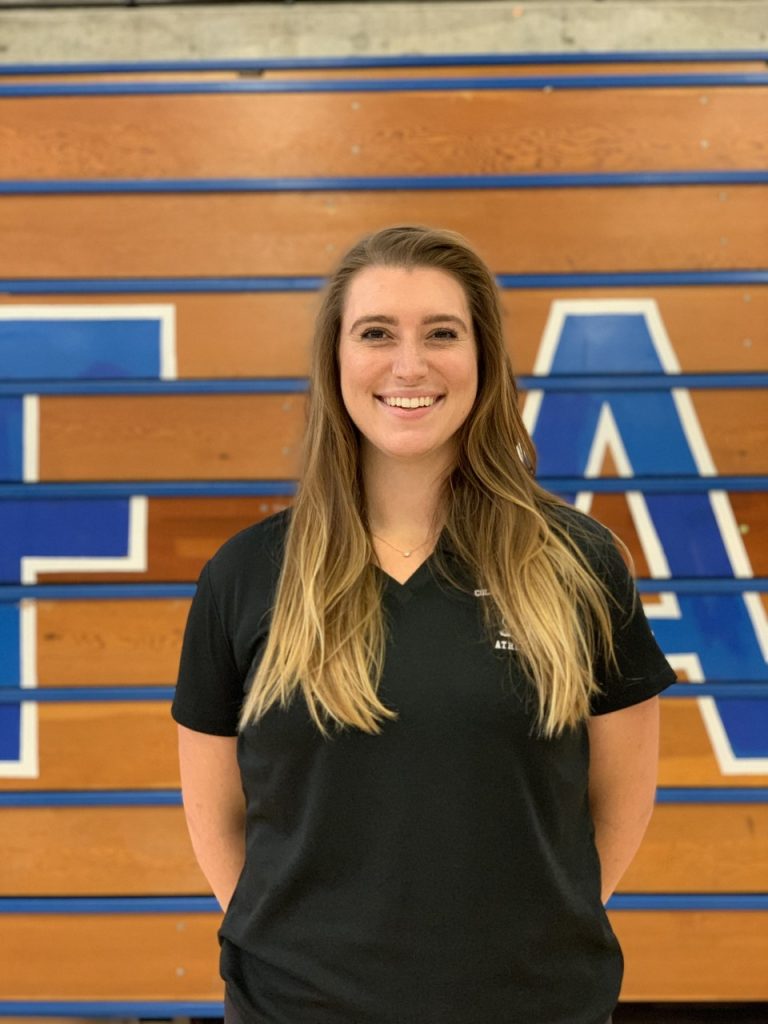 Taylor Elliott, Head Coach Women's Volleyball
Phone: (510) 846-1174  Email: telliott@peralta.edu
Since 2017, Taylor has been the Cougars women's volleyball assistant coach. An alumna of College of Alameda, Elliott played during seasons 2013 and 2014. She helped lead the College of Alameda to its first second place finished in the Bay Valley Conference and clinched a spot in the NorCal Junior College "Sweet Sixteen" playoffs. Her second year at COA she was named to the Bay Valley All Conference-First Team.
After her two years as a student-athlete at COA , she was recruited to play at San 
Jose State University as a middle blocker. For her senior collegiate year, she transferred to Cal State East Bay where she received a full ride to play under head coach Jim Spagle and helped lead her team to a spot in the CCAA playoffs.
Since 2011, Taylor has coached all levels of club volleyball. She earned her bachelors degree in Psychology from CSUEB and completed her master's degree in Exercise Science.