Men's Basketball (Updates coming soon)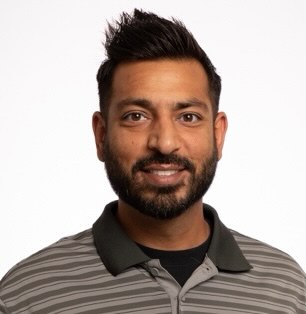 Ravi Bhambhra, Head Basketball Coach
Ravi Bhambhra comes to Alameda after stints at City College of San Francisco as Assistant Coach and Northern Oklahoma College Tonkawa. At CCSF, Coach Bhambhra was on staff when the Rams won the 2017-18 State Championship, finishing the season with an impressive record of 33-1. At NOC Tonkawa, the team had unprecedented success during his two years and finished with the program's highest national ranking in school history.  His impact as a fierce recruiter and tireless worker earned him a spot in the Top 50 Most Impactful JUCO Coaches by Silverwaves Media.  
I want to be recruited by the College of Alameda
CLICK ON ADDITIONAL RESOURCES:
Download, print and complete recruiting questionnaire and return to Coach.
If you are interested in playing an intercollegiate sport at the College of Alameda and you do not live in our local recruiting area (Alameda County), you will need to print out and complete a Form C – Out of State – Student Contact Form (Word)
Complete your enrollment On-Line: Click on this link to complete the application for admissions
Submit a FAFSA or CA Dream Act application to see if you qualify for any financial aid federal or state financial aid. For additional help, contact CoA's Financial Aid Department at 510-748-2184, www.fafsa.ed.gov
Complete mandatory on-line orientation
Assessment Test for English and Math.
Book your appointment On-Line or call 510 748 8887
Plan your classes with the athletic academic counselor.
Enroll in classes. Pay your fees
College of Alameda abides by the provisions of the California Community Colleges Athletic Code as well as the specifications imposed by the Bay Valley Conference (BVC). The nature of these requirements is very exacting. Athletes are advised to become thoroughly familiar with the requirements to avoid loss of eligibility. A copy of the CCC Athletic Code is on file in the office of the Athletic Director.
To be eligible for intercollegiate competition:
If you are an incoming Freshman, have just graduated from high school and this is your first Fall term at a post secondary institution – you are eligible immediately to participate.
If you have attended a two year or four year post secondary institution PRIOR to enrolling into the College of Alameda -please contact the Athletic Director
As a student athlete you must be enrolled in, and passing, 12 units and have a cumulative grade point average of 2.0. A minimum of 9/12 units must be academic. If you are planning to complete your studies in two years , you must average 15 transferable units per term
If you have competed in your first season of competition you must pass a total of 24 units prior to the next season with a cumulative grade point average of 2.0. A minimum of 18/24 units must be academic.
Off Season (Summer):
Enrolled into ATHL 6 Basketball Foundations or KIN 80 ABCD Basketball and KIN 58 or KIN 54 Weight Lifting courses during the summer session.
Summer non-traditional tournaments (must be enrolled in the above courses)
Fall & Spring Semesters:
Practice Monday Thru Friday From 3:30pm-5:30pm.
Pre-season tournaments are played on weekends and conference games are played on Monday, Wednesday, and Friday nights.
Ramaundo Vaughn, A.D.ATHLETICS
Ravi Bhambhra, Head Men's Basketball Coach